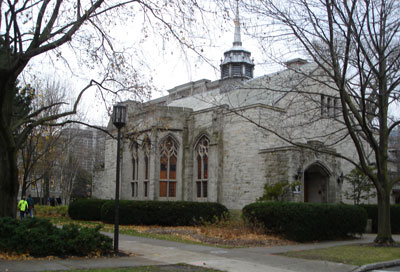 8th Sejong Music Competition Winners' Concert & Award Ceremony
2pm on Sunday, January 8, 2012 at Lutkin Hall, Northwestern University
Open to public - free admission.

Concert Schedule
2:00-4:40 pm Winners' Concert
4:40-5:00 pm Award Ceremony

Location Information
Lutkin Recital Hall
Northwestern University
700 University Place
Evanston, IL 60202
Watch the winners concert video clips.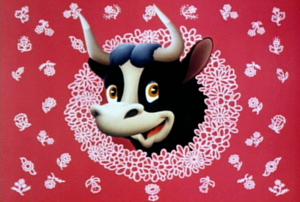 Lively Arts of Chicago presents Music in the Neighborhood in Rogers Park
Ferdinand the Bull and Friends,
featuring WFMT's Noel Morris, narrator
"Introduce your child to classical music the fun way with interactive performances (ages 4 and up)"
Admission is FREE
Sunday, January 22, 2012
3:00 – 3:45 pm
Mayne Stage on Morse Avenue
1328 W Morse Ave
Chicago, IL 60626
773-381-4551
Lincoln Trio Performances
Disney's Oscar winning short film
Ferdinand the Bull ends the program
followed by a birthday celebration for
Ferdinand's 75th and Mozart's 256th
and a free raffle with prizes
Arrvie early for a hands on instrumen "petting zoo" preceding the program at 2:30 pm.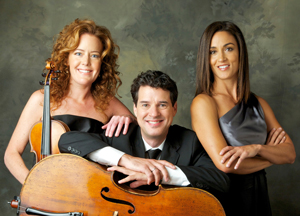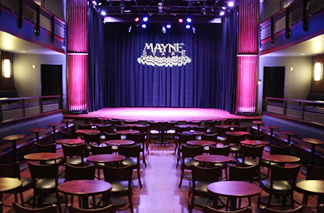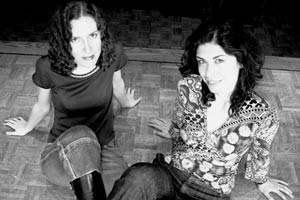 Music In The Loft presents
Belsky/Maxwell Piano Duo
Saturday, Januray 21, 2012 8 pm &
Sunday, January 22, 2012 3 pm
Music In The Loft
1017 W. Washington Blvd #4H
Chicago, IL 60607
Phone: 312.919.5030
Program
Rachmaninoff - Suite Op. 11
I. Barcarolle
II. Scherzo
VI. Slava (Glory)
Schubert - Fantasy in f minor
Patrick Zimmerli - Fantasy
Stravinsky - Three Movements from Petrouchka (arranged by the performers)
I. Russian Dance
II. Petrouchka's Room

Svetlana Belsky and Jennifer Maxwell, piano
The piano four-hands duo of Svetlana Belsky and Jennifer Maxwell debuted with a standing-room-only performance in 2006 and since then have been commended as "artistically attuned to one another" and for "what two women can do with one piano." The Belsky/Maxwell Duo will perform a world premiere by composer-in-residence Patrick Zimmerli, and works by Rachmaninoff, Schubert and Stravinsky.
more at Music In The Loft website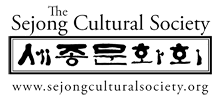 Fundraising Benefit Dinner
for Sejong Cultural Society
Saturday, February 25, 2012
Drury Lane, Oakbrook
100 Drury Lane
Oakbrook Terrace, IL 60181
(630) 530-8300
Master of Ceremony: Won Jung Park, KBC TV Chicago, Channel 41
Won J. Park is the producer and the host for KBC TV Ch.41's popular evening show News Magazine for 5 years.
Prior to TV, he was announcer and DJ for various radio stations including Seoul Broadcasting, Radio Korea, and KCBS.
Park also has a professional music career as a choir director, composer, and jazz piano.


Program:
Keynote Speech
"Culture as Driving Force of Korea's Progress"
Honorable Chul Huh,
Consul General of Republic of Korea in Chicago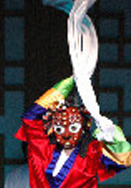 Performances:
Byungman Son,
Selected solo dance scenes from the Bongsan Talchum (Korean Traditional Mask Dances) and Salpuri
(solo performances with music accompaniments by Sora Kim, janggu and Noeul Oh, piri)
Korean mask dance dramas are not just dances performed by masked dancers but also include significant dramatic content with masked characters portraying people, animals and sometimes supernatural beings. These folk dramas reflect the frustrations felt by the lower classes towards the Confucian literati Yangban, due to the latter's treatment of the commoners, show the life of the common man and process social problems such as monks who ignore their precepts and men who cast off their old wives.
Mr. Byungman Son has been performing the Korean mask dance over twenty years and has been teaching Bongsan Talchum over eight years in Korea. He is one of the officially designated Bongsan Talchum performer (무형문화재 17호 봉산탈춤 이수자).
What is Bongsan Talchum ? - watch a video clip on YouTube (4 min)
video clip "Welcome to the world of Bongsan Talchum"
Also performances by
Sejong Music Competition Winners:
Trenton Takaki, piano video
(Piano Senior Division First place and
Best Interpretation of Korean Piece award)
Jennifer Cha, violin video
(2010 Violin Senior Division First place and
Best Interpretation of Korean Piece award)
and more...
Ticket: $125 per person,
Current student $60 per person
download an invitation and RSVP card (PDF)

Online reservation can be made from the Sejong Cultural Society's website:
Reservation and more information at Sejong Cultural Society website:
Music In The Loft presents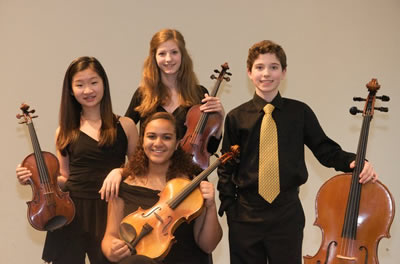 Young Award Winners
Quartet Ventoso
Friday, March 9, 2012 at 8 pm
Sunday, March 11 at 3 pm
Music In The Loft
1017 W. Washington Blvd #4H
Chicago, IL 60607
Phone: 312.919.5030
Music in the Loft is pleased to announce this year's winner of the Jules M. Laser Chamber Music Competition, the highly-talented Quartet Ventoso! This energetic string quartet will perform a recital at Music in the Loft on March 11 at 8pm and March 13 at 3pm. The concert will also feature a solo performance by Quartet Ventoso cellist, Johannes Gray. We hope to see you there!

Artists
The Quartet Ventoso is one of Chicago's most exciting young quartets. The groups name is derived from the Italian word for windy, which reflects their roots in the fantastic windy city, Chicago. The quartet is made up of prize winning students of the Music Institute of Chicago.

Jennifer Cha, violin
Erika Gray, violin
Caitlin Adamson, viola
Johannes Gray, cello
purchase ticket at Music In The Loft website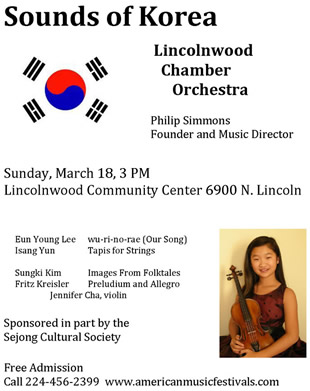 Lincolnwood Chamber Orchestra presents "World Music: Korea"
Jennifer Cha, violin
Sunday, March 18, 2012 3PM
Lincolnwood Community Center
6900 N. Lincoln Ave
Lincolnwood, IL 60712
(847) 673-1540

Admission is free,

Contact: Sejong Cultural Society 312-497-3007

Programs:

wu-ri-no-rae (Our Song, 우리 노래 ) by Eun Young Lee
Images from Folk Tales (민화 속으로) by Sungki Kim
Praeludium and Allegro by Fritz Kreisle
Jennifer Cha, violin

Tapis for Strings by Isang Yun

The Lincolnwood Chamber Orchestra performs "Sounds of Korea" on Sunday, March 18, 3pm, at the Lincolnwood Community Center, 6900 N. Lincoln Ave,, Lincolnwood.

Founder and Music Director Philip Simmons conducts Isang Yun's Tapis for Strings and two works commissioned by the Sejong Cultural Society especially for this concert: wu-ri-no-rae by Chicago composer Eun Young Lee and "Images from Folk Tales" for Violin and String Orchestra by Sungki Kim.

Violin soloist Jennifer Cha also performs Fritz Kreisler's Preludium and Allegro.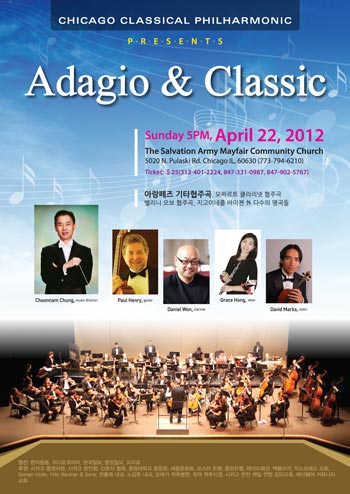 Chicago Classical Philharmonic presents
"Adagio & Classic
Sunday 5 PM, April 22, 2012
The Salvation Army
Mayfair Community Church
5020 N. Pulaski Rd., Chicago IL 60630
773-794-6210
Ticket: $25
call 312-401-2224, 847-331-0987, 847-902-5767
Choonnam Chung, music director
Paul Henry, guitar
Daniel Won, clarinet
Grace Hong, oboe
David Marks, violin
The Orion Ensemble's "All That Jazz!" concert program
ORION ENSEMBLE OFFERS WORLD PREMIERE JAZZ PIECE TO CONCLUDE SEASON
de la Cerna, Gershwin, Fauré in Evanston (May 6), Chicago (May 9) and Geneva (May 13)
As the concluding concert of its 2011–12 season—Chamber Treasures Meet Chicago Jazz—The Orion Ensemble presents "All That Jazz!" featuring a world premiere by guest pianist Miguel de la Cerna, a Fauré quartet and Gershwin's Rhapsody in Blue.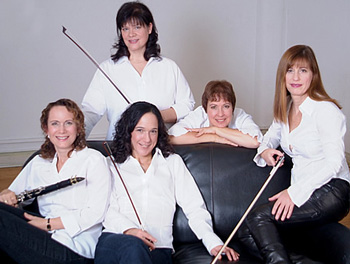 Sunday, May 6 at 7:30 p.m.
Music Institute of Chicago's
Nichols Concert Hall,
1490 Chicago Avenue in Evanston;
Wednesday, May 9 at 7:30 p.m.
Roosevelt University's Ganz Memorial Hall,
430 S. Michigan Avenue in Chicago;
Sunday, May 13 at 7 p.m.
Fox Valley Presbyterian Church,
227 East Side Drive in Geneva.
Single tickets are $26
$23 seniors and
$10 students; children
12 and younger are free.
Kathryne Pirtle (clarinet),
Florentina Ramniceanu (violin),
Diana Schmück (piano),
Judy Stone (cello) and
Jennifer Marlas (viola
A four-ticket flexible subscription provides a 10 percent savings on full-priced tickets.
For tickets or more information, call 630-628-9591 or visit orionensemble.org.
more information at Orion Ensemble website: http://orionensemble.org/
Love's Joy
May 26 (Saturday), 2012
7:30 pm
Our Saviors Evangelical Free Church
300 S. Schoenbeck Rd., Wheeling, IL 60090
Artists
Avalon String Quartet
(Artist Faculty at NIU)
Blaise Magniere, 1st violin
Marie Wang, 2nd violin
Anthony Devroye, viola
Chen-Hon Lee, cello
Eunsil Ra Kim , soprano
GhiBong Kim, barritone
Sojung Lee Hong, piano
Jee-Eun Song, piano
Special Sponsor $50 | Music Lovers $20
(예매처: 한국 서적, 생명의 말씀사 847-296-3160 아씨 마켓 건너편)


Refreshing
38th Annual Exhibition of The Chicago Korean-American Art Association
Curated by Sun H. Choi / Co Curated by Jiwon Yoon
NOYES CULTURAL ARTS CENTER
927 Noyes Street, Evanston, Illinois 60201 (847-448-8260)

May 20 – July 6, 2012
This show consists of Western style and Korean traditional paintings, ceramics, video, fiber, mixed media and installations produced by 18 Chicago area artists. Some works on display will be available for sale.

The exhibition was named "Refreshing" to represent the energizing influence of art on the psyche. Art gives people an antidote to their everyday routines. After artistic refreshment the audience is ready to approach life with greater optimism. People experiencing stress in their daily lives derive strength from this exhibition. Their struggle will make people stronger and more energetic; we use artistic expression to overcome challenging environments and thrive.


PARTICIPATING ARTISTS
Sun H. Choi / Inpyo Hong / Arin Han / Jungpyo Hong / Jinyoung Joung / Jaehun Kim /
Ju Sung Kim / Moon Kim / Sung Ho Kim / Yong Jae Lee / Kim Chong Massey / Sunggyun Moon /
Youngwook Nam / Grace I. Park / Soo Shin / Wonbin Yang / Jiwon Yoon / Seong Mo You
Formed in 2008, Anaphora is a network of local musicians and arts enthusiasts collaborating to elevate the classical music scene, playing music from the baroque to contemporary performance art. Anaphora's Season Finale is on Friday, June 15th at Nichols Hall (1490 Chicago Ave, Evanston) at 7:30pm and highlights composers who are each a visionary of their time with works spanning over the last four centuries.
Chamber-music Ensemble
Anaphora Season Finale

Friday, June 15, 2012
7:30PM

Music Institute of Chicago
Nichols Concert Hall
1490 Chicago Ave
Evanston, IL 60201
directions


Purchase Tickets:

Advanced Pricing
$15 - Main Floor Seating
$10 - Balcony Seating

At the door (cash only)
$18 - Main Floor Seating
$13 - Balcony Seating

Order Tickets Now
Enter promo code "student" - $5 off ticket prices in both balcony and main floor; must present student ID upon entry


---

PROGRAM

Augusta Reed Thomas
"Silent Moon"
Dave Moss and Aurelien Pederzoli

Gustav Mahler
Piano Quartet
George Lepauw, Aurelien Pederzoli, Dave Moss, Paula Kosower

Igor Stravinsky
Three Pieces
Cory Tiffin

Wolfgang Amadeus Mozart
String Quintet in G Minor
Sang Mee Lee, Aurelien Pederzoli, Dave Moss, Ben Geller, Craig Trompeter

---

more information on Anaphora's website: www.anaphoraensemble.com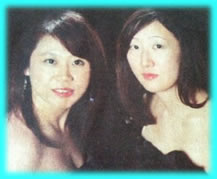 ARK ENSEMBLE presents
"HARMONIA", An Evening of Piano Duo Music
Saturday, June 16 at 7:30 pm
Nichols Concert Hall,
Music Institute of Chicago
1490 Chicago Avenue,
Evanston, IL 60201
directions

Featuring:
Katherine Lee, piano
Soo Young Lee, piano

Program

J.C. Bach: Sonata in G major for Two Pianos, Four Hands
Wolfgang Amadeus Mozart: Sonata for Two Pianos in D major, K. 448
Camille Saint-Saens: The Carnival of the Animals for Two Pianos, Four Hands
Witold Lutoslawski: Variations on a Theme by Paganini for Two Pianos

Tickets at the door or contact (847) 769-0542
Adults: $20
Students & Seniors" $10

Sponsors:
FocusK.com
Korean American Community Services
Leonardo Hair Art by Erica
Intersearch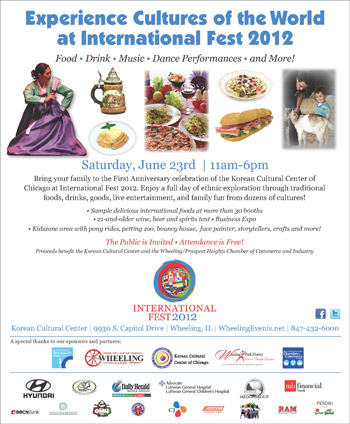 EXPERIENCE THE CULTURES OF THE WORLD AT INTERNATIONAL FEST 2012
Saturday, June 23, 2012, 11am–6pm,
at the Korean Cultural Center of Chicago
9930 S. Capitol Drive, Wheeling, IL
Event begins with performance of
Queen's Adornment
(11 am)
Experience the cultures of the world at International Fest 2012 on Saturday June 23rd, from 11am–6pm, on the beautiful campus of the Korean Cultural Center (9930 S. Capitol Drive, Wheeling).
The free event offers attendees a full day of global entertainment through traditional food, drink, entertainment, and goods from dozens of cultures.

Special Korean Traditional Event Performance " Queen's Adornment"
(Queen's Royal Korean Dress Hanbok)
Saturday, June 23, 2012 - 11AM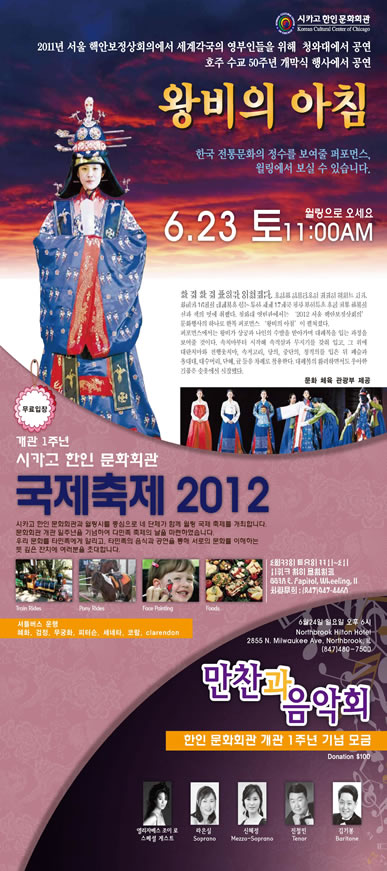 Click for a larger view of the event poster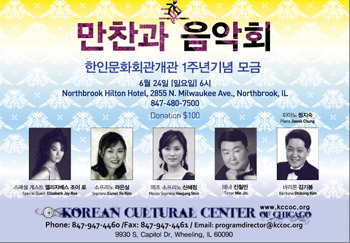 Korean Cultural Center of Chicago
2012 Benefit Dinner and Concert
June 24, 2012 6 PM

Northbrook Hilton Hotel
2855 N. Milwaukee Ave., Northbrook, IL
847-480-7500

Donation $100
Concert Artists:
Special Guest: Elizabeth Joy Roe
Soprano Eunsil Ra Kim
Mezzo Soprano Jaejung Shin
Tenor Min Jin
Baritone Ghibong Kim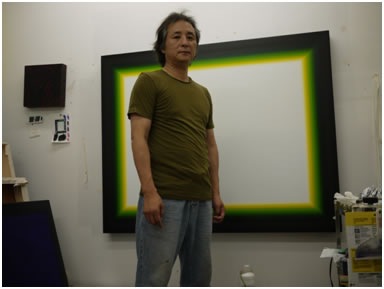 Art Exhibition by Byun Yong Gook and Whang Byung Ho
Exhibition Period:
From July 14 to July 31, 2012
Location:
Chicago Korean Cultural Center Art Gallery
9930 South Capitol Drive, Wheeling, IL60090
map
Opening Reception:
July 14 (Sat) from 4 PM to 7 PM
Contact: Byun Yong Gook 630-200-4066
Beethoven Festival 2012

September 8 - 16, 2012
Preston Bradley Center 941 N. Lawrence Ave, Chicago

CHICAGO - The International Beethoven Project (IBP) is excited to announce its second annual Beethoven Festival 2012: REVOLUTION! The festival will run from Saturday, September 8th to Sunday, September 16th and most events will take place at the Preston Bradley Center, 941 N. Lawrence Ave (www.prestonbradley.org). Full festival and single day passes will be available from July 1st at www.internationalbeethovenproject.com. Many performances will be broadcast by Chicago's classical radio station WFMT 98.7FM.

The Beethoven Project Trio

Founded in 2008, the Beethoven Project Trio – with pianist George Lepauw, violinist Sang Mee Lee and cellist Wendy Warner – has already made a mark as one of the most interesting and dynamic chamber groups launched in the last few years. The ensemble has been featured in newspapers and magazines, on television and radio, and on countless Internet sites. Coverage seen by millions of people around the world has included stories in the New York Times, Rheinische Merkur, Atlantic Times, Chicago Tribune, Asia Times, Associated Press, and Newsweek Korea; broadcasts from CBS Evening News and CNN to American Public Media's Performance Today, Chicago's WFMT Radio and New York City's WQXR radio; Internet coverage on Yahoo!News and AOL; and recognition through many other outlets.

more information on the Beethoven Festival 2012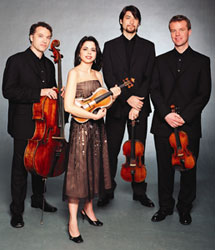 Pacifica Quartet and Anthony McGill
Saturday, September 15, 7:30pm &
Sunday, September 16, 3pm
Music In The Loft 2012 - 2013 Season Opener

Location: Music In The Loft new venue location at
Fine Arts Building
410 S. Michigan Ave., Suite 801
Chicago, IL 60605
Phone: 312.919.5030 - map


Grammy Award-winning Pacifica Quartet, joined by Metropolitan Opera Principal Clarinetist Anthony McGill, will launch Music in the Loft's 20th Anniversary Season with a performance of the Brahms Clarinet Quintet. Recognized for its virtuosity, exuberant performance style, and often-daring repertory choices, the Pacifica Quartet has gained international stature as one of the finest chamber ensembles performing today. The Pacifica Quartet first appeared at Music in the Loft in 1998.
Korean Traditional Art Performance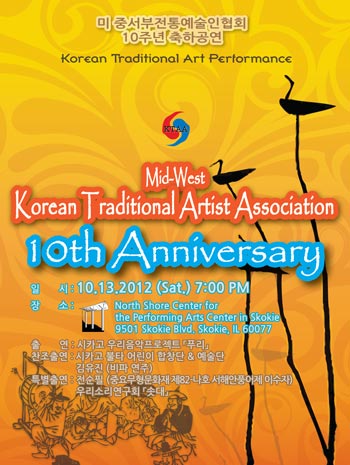 October 13, 2012
7 pm

North Shore Center for the Performing Arts in Skokie
9501 Skokie Blvd. - Skokie, IL 60077
847-673-6300

Midwest Korean Traditional Artist Association presents Korean traditional arts performances celebrating the organization's 10th anniversary.

Ticket Info:
MKTAA 414-403-5190


Sot-Dae focuson forms of flok music and dance such as "Samulnori", Shaman's Goot", "Pansori", "Lion's Mask Dance" in addition to other well known traditions.


Chicago Woori Music Project "Puri"


Chicago Bulta Art Perfroming Dance School Members

MUSIC INSTITUTE SHOWCASES 2012 FISCHOFF GRAND PRIZE WINNERS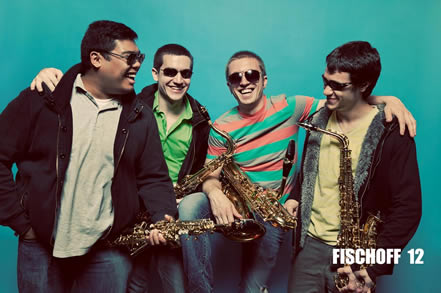 Sunday, October 21 at 3 p.m.
Nichols Concert Hall,
1490 Chicago Avenue, Evanston.
Christopher Elchico,
soprano saxophonist
Martí Comas,
alto saxophonist
Steven Lawhon,
tenor saxophonist
Justin Polyblank,
baritone saxophonist

Comprising current and former students at the renowned Indiana University Jacobs School of Music, the Barkada Quartet blends the colors and subtlety of traditional chamber ensembles with the flexibility and power of the saxophone.
The Music Institute of Chicago presents the Barkada Quartet, winner of the coveted 2012 Fischoff National Chamber Music Competition Grand Prize and the Senior Wind Division Gold Medal. Only the fourth non-string ensemble to take top honors at Fischoff, the Barkada Quartet performs Sunday, October 21 at 3 p.m. at Nichols Concert Hall, 1490 Chicago Avenue, Evanston. As a Fischoff Winner's Tour presenting partner, Nichols is a key stop on the Barkada Quartet's Midwestern tour, which spans the month of October.
Barkada's program includes "Arrival of the Queen of Sheba" by George Frideric Handel; Introduction et variations sur une ronde populaire by Gabriel Peirné; Six Bagatelles by Gyorgy Ligeti; Quartets per a saxos, volum 1 by David Salleras Quintana; Italian Concerto, BWV 971 by Johann Sebastian Bach; String Quartet No. 3 "Mishima" by Philip Glass; "They Might Be Gods" by John Leszczynski; and Recitation Book by David Maslanka.
Tickets are $30 for adults, $20 for seniors and $10 for students, available online or 847.905.1500 ext. 108. Purchase Ticket at Music Institute of Chicago website: http://www.musicinst.org/barkada-quartet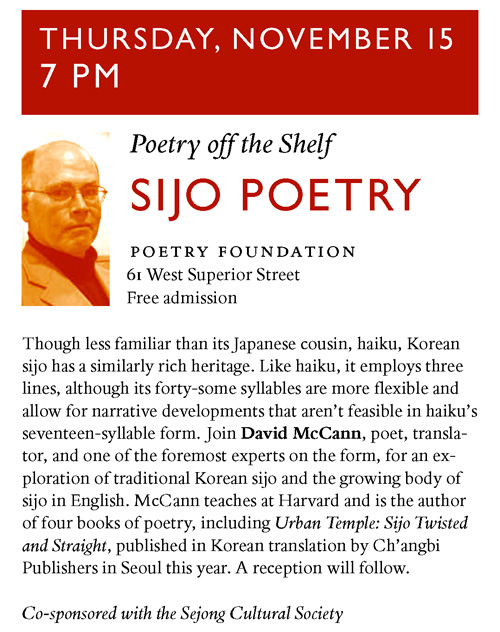 Thursday, November 15
7 PM
(Door opens 6:30 pm)
SIJO POETRY
by David McCann
Poetry Foundation Lecture Series
Poetry Foundation
61 West Superior Street,
Chicago, IL
(312) 787-7070
www.poetryfoundation.org
Free admission
A reception will follow.
Co-sponsored with
the Sejong Cultural Society
Find more information on Poetry Foundation - 2012 events