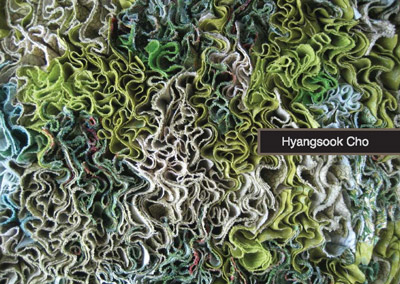 In & Out Fiber Art by Hyangsook Cho

at Chicago Cultural Center
Renaissance Court Gallery
78 E. Washington Street
Chicago, IL 60602

December 2, 2010 - January 3, 2011
Opening Reception
Friday, December 3, 2010
5:00 - 7:30 PM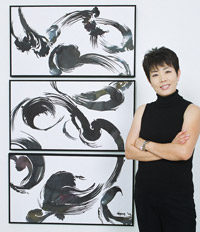 Hyangsook Cho
recent awards:
Award of Best Art of Show, Cultural Center of Chicago, Illinois, 2009
Awards of Excellence, Cook County of Illinois, Chicago, Illinois, 2007,2008
STONE AND WIND
Stone and Wind is an exhibition pairing the sculptures of Yongjin Han with the photographs of Jungjin Lee.
Exhibition runs January 7 through February 12, 2011

Opening reception Friday, January 7th, 5:00 to 8:00 Pm
The artists will be present

Andrew Bae Gallery
300 West Superior Street
Chicago, IL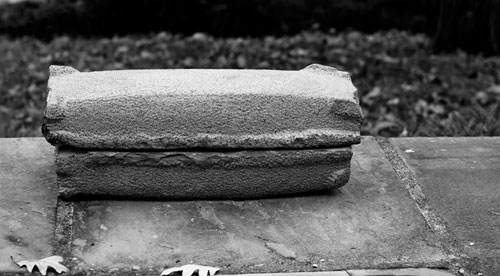 HAN YONGJIN, TWO PIECES OF BLUE STONE, 22" x 8" x 8"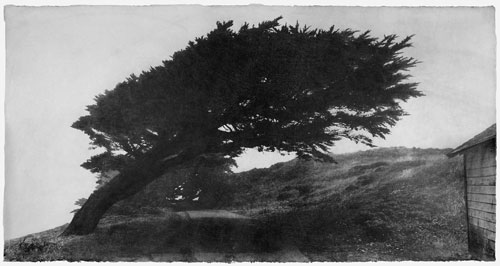 LEE JUNGJIN, WIND 07-73, PHOTOGRAPHY ON MULBERRY PAPER, 30" x 56"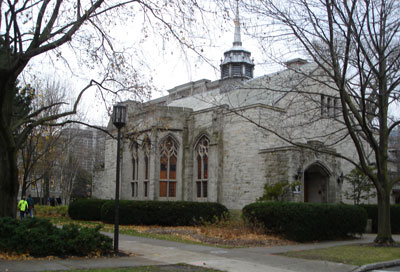 7th Sejong Music Competition Winners' Concert & Award Ceremony
2pm on Sunday, January 9, 2011 at Lutkin Hall, Northwestern University
Open to public - free admission.

Concert Schedule
Elementary division winners: 2-2:45pm
Junior and senior division winners: 3-4:30pm
Award ceremony: 4:30-5pm
Location Information
Lutkin Recital Hall
Northwestern University
700 University Place
Evanston, IL 60202
Watch last year's winners concert video clips.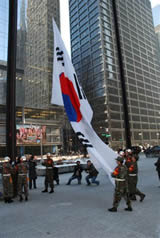 January 13, 2011 Thursday at Richard J. Daley Civic Center, Chicago
12:00 - 1:00 PM
Cultural Performances
1. Gyebang Moo (Kingdom, high class Women's dance) - MKTAA/ Chumsarang
2. Doll Dance - Bulta Art Performing Group (Art Director, Eujean Jung)
3. Singosan Taryeong (Korean traditional folk song) – Tenor, Kyung Jae Lee
4. Hourglass Drum Dance - MKTAA/Chumsarang

January 15, Saturday at Skokie Library, Skokie
2:00 - 3:00 PM
1. Music with Korean Traditional Theme:
Performed by winners of the 2010 Sejong Music Competition.
2. Korean Folk Song By Gayagum
Chicago gayagum ensemble (시카고가야금연주)
Director : Sunhee Lee

3. Korean Dance
어느 봄날에: One Spring Day
Chicago Korean Dance Company – youth (시카고 어린이 한국무용단)
Art Director : Aedeok Lee

4. Pungmul - Korean percussion (풍물놀이)
Dream Kids Pungmul Troupe (꿈꾸는 아이들 어린이 풍물단)
Director : Namhoon Kim

5 . Fan dance (부채춤)
Aedeok Lee Korean Dance (한국무용원) Art Director : Aedeok Lee

6. Korean-pop Dance Remix
'Afterparty' from Northwestern University.
Performers : Solbee Park, Yurie Kim, Yoonjung Kim, Hyejung Han, Yunji Kang,
Dan Kim, Doh-Young Jung, Danny Cho, Daniel Zhou, John Lee

January 15, 2011 (Sat) 8 pm & 16 (Sun) 3 pm
Music In The Loft
1017 W. Washington Blvd., Chicago, IL 60607
Phone 312-243-9233
Desiree Ruhstrat, violin,
David Cunliffe, cello and
Goran Ivanovich, guitar
will perform Villa Lobos, deFalla, Piazzolla, Paganini and Ludwig.

Adam Neiman, piano
Music In The Loft - Valentine Day Concert
1017 W. Washington Blvd., Chicago, IL 60607
Phone 312-243-9233 / Fax 312-243-8440
E-mail to MITLoft@aol.com
Program
Rachmaninoff: Cinq Morceaux de Salon
Chopin: Four Ballades
American pianist Adam Neiman is widely hailed as an artist of rare depth, sensitivity, and virtuosity. Witha repertoire that spans over fifty concertos, he has performed with the symphony orchestras of Belgrade, Chicago, Cincinnati, Dallas, Detroit, Houston, Indianapolis, Minnesota, Nashville, Saint Louis, San Francisco, Umbria, and the National Symphony Orchestra of Washington D.C. ..
More Information and ticket information at the Music In The Loft website:.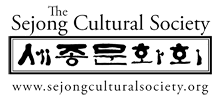 Sejong Cultural Society
Fundraising Benefit Dinner and Concert
Saturday, February 26, 2011
Drury Lane, Oakbrook
100 Drury Lane
Oakbrook Terrace, IL 60181
(630) 530-8300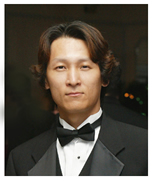 Master of Ceremony: Won Jung Park, KBC TV Chicago, Channel 41
Won J. Park is the producer and the host for KBC TV Ch.41's popular evening show News Magazine for 5 years.
Prior to TV, he was announcer and DJ for various radio stations including Seoul Broadcasting, Radio Korea, and KCBS.
Park also has a professional music career as a choir director, composer, and jazz piano.


Concert Program
Howard Levy, piano & harmonica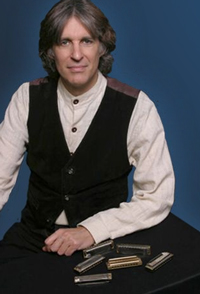 "Howard Levy is a musician without limits. His musical adventures include journeys into jazz, pop, rock, world music, Latin, classical, folk, blues, country, theater, and film. He has appeared on hundred of cd's, won a Grammy (1997), won a Joseph Jefferson Award (1986) for Best Original Music for a Play, and has performed many times on American and European television and radio...." read full bio at Howard levy website
"perhaps the most radical single technical innovator in the history of his instrument"
~ Harmonica & Harps Magazine."

"Chicago's most chameleonic musician…Levy is at least as virtuosic on harmonica as he is on piano…The man is a force on any instrument he plays."
~ Howard Reich, Chicago Tribune
YouTube video clip - Howard playing Amazing Grace in London, 2007
More information including an interview with Howard Levy by NPR

March 11, 2011 (Fri) 8 pm - - purchase ticket
Jennifer Cha, violin and OKemo String Quartet, first prize winner of Jules M. Laser Chamber Music Competition
Jennifer Cha, violin
One of the rising stars of the Chicago music scene, 14 year-old violinist Jennifer Cha is already a veteran of the concert stage.
She has won numerous top prizes and awards from various competitions including the Sejong Cultural Society Concerto Competition, the Concerto Competition in Honor of Confucius, MYA Concerto Competition, and DePaul University's Annual Concerto Festival. In 2009 and 2011, Jennifer was invited to perform at the Korean-American Day celebration at the Richard Daley Hall in Chicago. Jennifer has appeared at the Ravinia Music Festival as part of the Kraft for Kids series.

This season Jennifer was chosen to be one of 6 finalists for From the Top's Carnegie Hall Big Break Contest out over 400 applicants nationwide, and was featured on NPR's website as a result. Most recently, Jennifer Cha became a finalist in the Crain-Maling Chicago Symphony Orchestra Youth Auditions.

Jennifer studies with Desiree Ruhstrat at the Music Institute of Chicago, where she is a merit scholar recipient.
OKemo String Quartet
first prize winner of Jules M. Laser Chamber Music Competition

Hansuh Rhee, violin
Adé Williams, violin
Josiah Yoo, cello
Mira Williams , viola


Hansuh Rhee, violin
2010 Sejong Music Competition
Viiolin Junior Div
1st place winner


Ade Williams, violin
2010 Sejong Music Competition
VIolin Senior Div
1st place (tie) winner


Mira Williams, viola
2010 Sejong Music Competition
Violin Junior Div
2nd place winner

The Okemo String Quartet is named after an idyllic Vermont mountain where the group found its collective voice, practicing and rehearsing tirelessly at the rigorous Okemo Young Artists Festival in the summer of 2010. Violinists Hansuh Rhee and Adé Williams, violist Mira Williams, and cellist Josiah Yoo are a passionate bunch of 13-year-olds with an impressive list of accomplishments. Adé and Hansuh share first and second violin positions for the quartet. Individually all of the members have won numerous awards, scholarships, top competition prizes, and prestigious solo opportunities.

Hansuh Rhee is 13, plays violin and attends Springman Middle School. Adé Williams is 13, plays violin and is homeschooled. Josiah Yoo plays the cello and is a 7th grader at Northbrook Junior High. He just turned 13. Mira Williams is a 7th grader and plays viola.




March 13 (Sun) 3 pm - - purchase ticket
Andrew Guo, piano and OKemo String Quartet, first prize winner of Jules M. Laser Chamber Music Competition.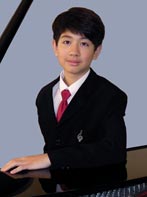 Andrew Guo
12-year old pianist and composer Andrew Guo, a Chicago native, is the first prize recipient of 2005 Music Festival in Honor of Confucius Competition, 2006 Society of American Musicians competition, 2009 Steinway Young Artist Competition, and a winner of 2007 Walgreen National Concerto Competition. Andrew is also the first place winner of 2011 Generation Next Young Composer's Competition.

Andrew's piano performance has been heard on WFMT radio. His award winning composition, Hercules, a quartet for flute, viola, bass, and piano will also be broadcast by WFMT. Andrew has studied piano with Kate Nir, Emilio del Rosario, Ralph Neiweem, Meng-Chieh Liu and Alan Chow, and composition with Matthew Hagle.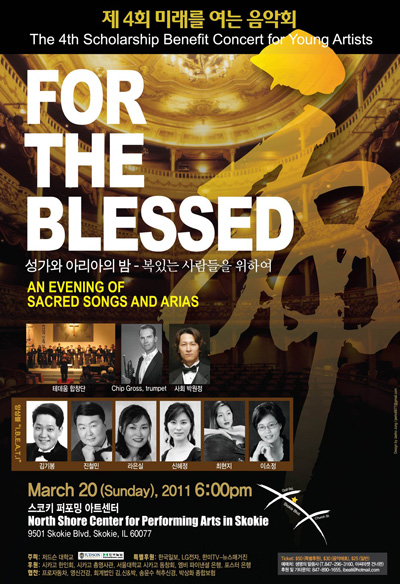 "For The Blessed"
An Evening of Sacred Songs and Arias
March 20 (Sunday), 2011 6 pm
North Shore Center for Performing Arts in Skokie
9501 Skokie Blvd, Skokie, IL 60077
- - - - -
Master of Ceremony: Won Jung Park,
KBC TV Chicago, Channel 41
Performers:
Ernest (Chip) Gross, trumpet
GhiBong Kim, barritone
Min Jin, tenor
Eunsil Ra Kim , soprano
Hae-Jung Shin, mezzo soprano
Hyun Ji Choi, cello
Sojung Lee Hong, Piano
Korean Traditional Samul-nori performance
by the legendary Duk Soo Kim and his Samul-nori team from Korea.
April 2, 2011 7 PM
North Shore Center for the Performing Arts
9501 Skokie Blvd., Skokie IL 60077
(847) 673-6300
"The most famous samul nori ensemble is the internationally famous South Korean ensemble called SamulNori, which is credited for bringing the music from a rural folk genre to the contemporary stage. The group was established in February 1978 by janggu player and former Namsadang star performer Kim Duk Soo (김덕수), with the remaining original performers being Kim Young Bae (kkwaenggwari), Choi Tae Hyun (jing), and Lee Jong Dae (buk). Following Kim Young Bae's death in 1985, he was replaced by Choi Jong Sil, and Lee Kwang Soo replaced Lee Jong Dae on the buk. The group has collaborated and recorded with a number of non-Korean ensembles, most notably in 1987 with the Red Sun jazz band, with one SamulNori/Red Sun CD selling 70,000 copies.They have also performed (in August 2000 at the Earth Celebration International Arts Festival on Sado Island in Japan) with the Japanese taiko group Kodo...." ~ source Wikipedia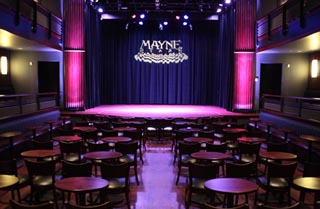 WFMT presents Live at Mayne Stage
featuring
Desiree Ruhstrat, violin
David Cunliffe, cello
Goran Ivanovic, guitar
Sunday, Apr 10, 2011 11:00 AM CDT (10:00 AM Doors)
Mayne Stage, Chicago, IL
General Admission - $10.00 purchase ticket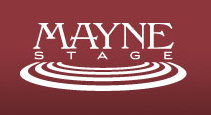 Performers:
Desiree Ruhstrat, violin, David Cunliffe, cello and Goran Ivanovic, guitar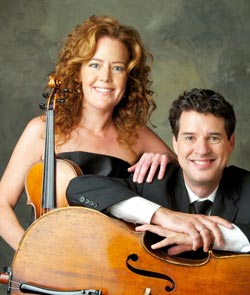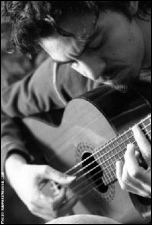 37th Annual Exhibition of The Chicago Korean American Art Association
April 16, 2011 - May 18, 2011
Korean Cultural Center of Chicago Art Gallery
9930 South Capitaol Drive, Wheeling, IL 60090
Curated by Sun H. Choi
Co-curaters: Yong Hyun Chung, Jiwon Yoon
Opening Reception: April 16th 5pm -8pm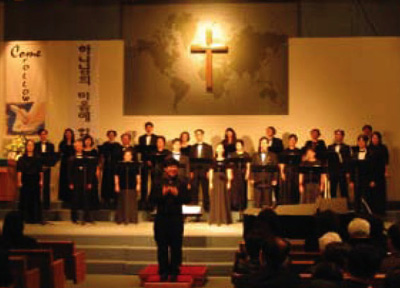 Te Deum Choir
Conductor Min Jin, Piano Jisook Chung
Sunday, May 15, 2011
6 PM
Holy Trinity Lutheran Church
2338 Central Rd., Glenview, IL
Ticket $15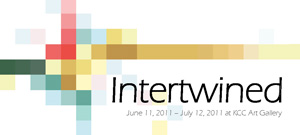 "Intertwined"
Celebrating the grand opening of Korean Cultural Center of Chicago(KCCoC)
Sponsored by the Chicago Korean-American Art Association4
6/11/2011-7/12/2011
KCC Art Gallery
Korean Cultural Center of Chicago
9930 S. Capitol Dr. Wheeling, IL 60090
Phone: 847-947-4460
This show consists of Western style and Korean traditional paintings, ceramics, video, fiber, mixed media and installations produced by 35 artists who have diversity cultural background. Some works on display will be available for sale.


"New Dialogue of Korean American Artists "
Fine Arts Gallery, Northeastern University
5500 N. St. Louis Ave., Chicago, IL 60625 773-442-4944
Sun H. Choi, Curator
Exhibiting artists include:
Heeyoung Choe, Young Hyun Chung, Jungpyo Hong, Jinsoo Kim, Moon Kim, Ju Sung Kim, Ye Seung Lee, Grace I. Park, Yangbin Park, Jung-a Woo, Jiwon Yoon
Reception: Friday June 17th, 6-9pm
Curator's Talk: Wednesday June 29th, 3pm
"Korean artists in Chicago employ an eclectic range of materials such as edibles, fabric, acrylics, video, technology based, and installation to convey both their legacy and heterogeneity. The upcoming exhibition, the New Dialogue of Korean American Artists is about the collaborative effort between artists of varying generations and backgrounds exploring the idea of interweaving. This exhibition aims to create a space of dialogue and reconciliation for connecting the vastly diverse history and work of each artist.".~ Sun H. Choi, Curator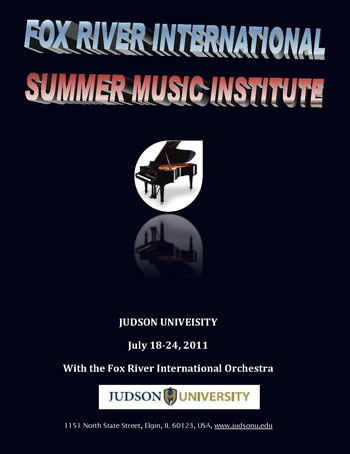 FOX RIVER INTERNATIONAL
SUMMER-MUSIC INSTITUTE
JUDSON UNIVEISITY
July 18 - 24, 2011
Concerts
OPENING CONCERT
Guest Artist: HyunJin
Choi, piano
Monday, July 18, 2011, 8:00 p.m.
Herrick Chapel, Judson University
STUDENT SOLO RECITAL
Tuesday, July 19,, 2011, 8:00 p.m.
Herrick Chapel, Judson University
STUDENT CHAMBER MUSIC RECITAL
Thursday, July 21, 2011, 3:00 p.m.
Herrick Chapel, Judson University
FACULY PIANO DUO RECITAL
Sojung Hong & Kijung Han, piano
Friday, July 22, 2011, 8:00 p.m.
Herrick Chapel, Judson University
STUDENT SOLO RECITAL
Saturday, July 23, 2011, 8:00 p.m.
Herrick Chapel, Judson University
Sonata in D minor, Op.31, No.17, "Tempest" Ludwig van
PIANO CONCERTO CONCERT
With the Fox River International Orchestra
David Anderson, conductor
Sunday, July 24, 2011, 4:00 p.m.
Herrick Chapel, Judson University
YONGKOOK BYUN
MIRROR OF LIGHT
Aug 6 - Aug 30, 2011
Korean Cultural Center of Chicago
KCC Art Gallery
9930 South Capitol Drive
Wheeling, IL 60090
847-947-4460
630-781-7241 (Sunday only)

Gallery Hour:

Mon-Fr 9 am - 5 pm
Sat 11 am - 4 pm
Sun by Appointment

Opening Reception:
Aug 06 (Sat), 4 pm to 7 pm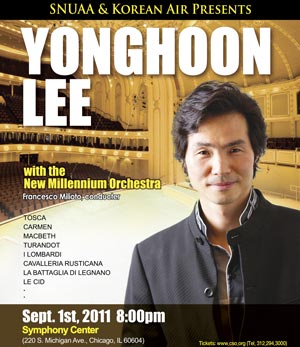 Thursday, September 1, 2011
Chicago Symphony Center
(220 S. Michigan Ave., Chicago, IL)
Select Seat and Purchase Ticket
at Chicago Symphony Orchestra website
(Phone: 312-294-3000)
The world-class opera singer Yonghoon Lee's recital with the New Millennium Orchestra (Francesco Milioto, conductor) at the Chicago Symphony Center.
Favorite opera arias and others including: Puccini "E lucevan le stelle" from Tosca, Bizet "La fleur que tu m'avais jetee" from Carmen
Review - New York Times Art Beat Dec 20, 2010
"A South Korean Tenor Makes His Mark at the Met, With La Scala Next
By
ANTHONY TOMMASINI
The South Korean tenor Yonghoon Lee won a lot of fans at the Metropolitan Opera for his recent performances in the touchstone title role of Verdi's "Don Carlo" at the Metropolitan Opera, starting with his Met debut on Nov. 29. ...
Mr. Alagna sang four of the eight performances and Mr. Lee took the others, including the final one on Saturday afternoon, the first of the season's Met radio broadcasts. This was my only chance to hear Mr. Lee, 37, and the buzz about him is justified. He is an outstanding tenor. Handsome and youthful, he is a natural onstage and a sensitive listener during duets and ensembles. He made a touchingly earnest Don Carlo, exuding what could be called charismatic modesty.
Mr. Lee's career is moving in fast forward. Next month he makes his debut at La Scala as Turiddu in "Cavalleria Rusticana" and in February at the Cologne Opera he sings the daunting role of Manrico in "Il Trovatore" for the first time. His Vienna State Opera debut comes in April as Cavaradossi in "Tosca." And next season he performs the original five-act French "Don Carlos" in Munich, Berlin and Vienna.... "
~ The New York Times, Arts Beat December 20, 2010 By ANTHONY TOMMASINI Read the full review at New York Times website:
Download Yong Hoon Lee Sept 1 2011 Recital Poster
Frencesco Milioto, Conductor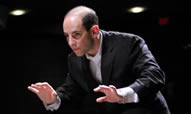 Special Sponsor: Korean Air


Art Exhibit Commemorating 9/11 10th Anniversary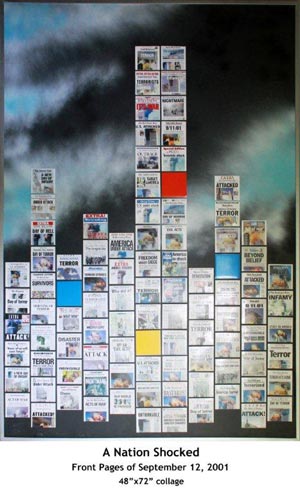 "Prayers for Peace"
Art Exhibition by Aesop Rhim
September 12-16, 2011
James Thompson Center
100 W. Randolph, Chicago, IL

Opening
September 12, Monday, 2 pm
Contact 773-263-3151
Aesop Rhim website :www.aesop-art.com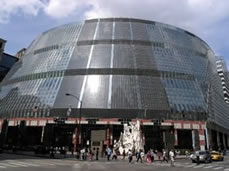 view images from the exhibition...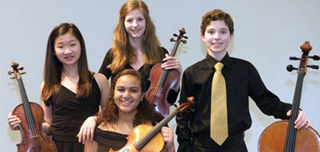 Sep 18, 2011
Concert 3 - 3:45 pm;
instrument 'petting zoo' at 2:30 pm
At Trattoria Trullo
4767 N. Lincoln Ave.
Chicago, IL 60625
773-506-0093
Admission: FREE
A free interactive and fun filled classical music program for children ages 4 and up featuring the Quartet Ventoso.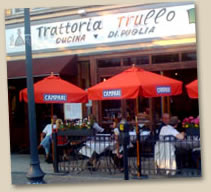 The Quartet Ventoso is one of Chicago's most exciting young quartets. The groups name is derived from the Italian word for windy, which reflects their roots in the fantastic windy city, Chicago. The quartet is made up of prize winning students of the Music Institute of Chicago.
The event will start at 2:30pm with an Instrument "Petting Zoo." Music will follow at 3:00pm.
All funding for these programs comes from Friends of Lively Arts of Chicago Lively Arts of Chicago (501(c)3.non-profit organization).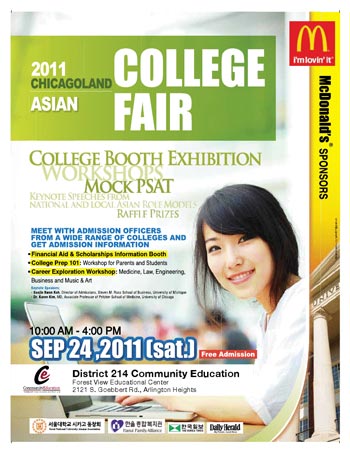 2011 Chicagoland Asian College Fair
September 24 (Sat) 10 AM - 4 PM
District 214 Community Education
Forest View Education Center
2121 S. Goebbert Rd., Arlington Heights, IL
Free Admission
This year's event will be held in Arlington Heights and will feature keynote speakers and representatives from various post-secondary institutions, along with workshops that will guide you and your family through the process of admissions, financial aid and scholarship programs.

Event Highlights
College Booth Exhibition: Meet with admission officers from colleges (Participants from DePaul University, Purdue University, School of the Art Institute of Chicago, West Point, Yale University, University of Chicago, Michigan State University and many more)
Career Exploration Workshops: Hear from students, professionals and university faculty members from six different career fields (Engineering, Art and Music, Law, Medicine, Business, Arts & Science)
Financial Aid/Scholarship Information Workshops
College Admissions Q & A Session for the parents
Free SAT Skills Assessment and Consultation
more . . . .
Photo Exhibit "A Story of Volunteerism"
10/3/2011 - 10/28/2011
Roosevelt University Library
430. S Michigan Avenue, 10th Floor. Chicago, IL
National photo exhibit celebrating the 50th Anniversary of the Peace Corps
and its 15 years of work in South Korea
"A Story of Volunteerism",
chronicles the Peace Corps volunteer experience in the Republic of Korea from 1966 – 1981.
This exhibit also features Korea's volunteer agency, "World Friends Korea" organized by the Korea International Cooperation Agency, which is celebrating its 20th anniversary this year.
Opening ceremony (5:30 PM October 7th) with remarks from dignitaries representing the Friends of Korea and the Consulate of the Republic of Korea in Chicago will be followed by a ribbon cutting and light food.

Background:
The Peace Corps came to South Korea in 1966 when the country was still in recovery from the Korean War but eager to develop and grow. During its fifteen years in Korea approximately 1800 Peace Corps Volunteers served as teachers in middle schools, high schools and universities and also worked in public health programs. They lived in villages, towns and cities dedicating two years of their lives to helping others.
In 1991 the Korean International Cooperation Agency (KOICA) was established by the Korean government to return to the world the help and assistance it had received as it matured economically and politically in the second half of the last century. This was an important step in moving from a receiver to a donor nation. Today, KOICA has 3000 volunteers serving in forty countries in Asia, Europe, Latin America, Africa and the Middle East.

"Breath of Korean Dance"
Chicago Korean Dance Company Performance
October 22, 2011 (Saturday)
7 PM

Northearstern Illinois University Auditorium (NEIU)
5500 N. Saint Louis Ave. chicago IL. 60625
(map)

Ticket $30
847.471.7997 / 847.219.9368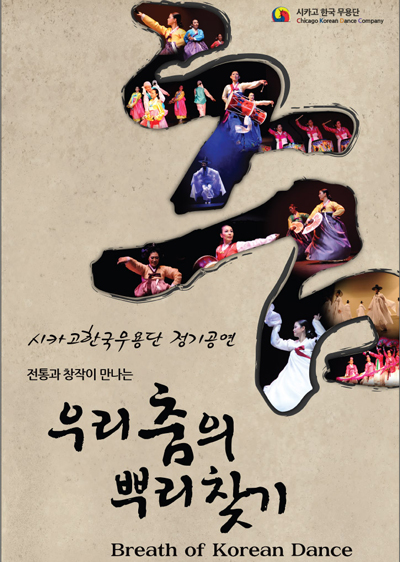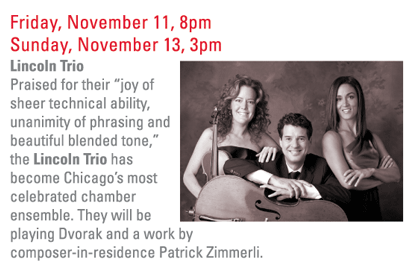 Friday, November 11, 8 pm and
Sunday, November 13, 3 pm at
Music In The Loft
www.musicintheloft.org
1017 W. Washington Blvd., Chicago, IL
Phone 312-919-5030
The Lincoln Trio
www.lincolntrio.com
Desiree Ruhstrat, violin;
David Cunliffe, cello;
Marta Aznavoorian, piano
Winners of the 2008 Masterplayers International Competition in Venice Italy
6pm on Saturday, November 19, 2011
at the Andrew Bae Gallery
300 W. Superior
Chicago, IL 60654
312.335.8601
a sijo reading to benefit the Sejong Cultural Society.
Evening of Arts
Enjoy an evening of culture with a sijo reading by Mr David McCann, professor of Korean Literature at Harvard University. Wine, hors d'oeuvres, and Korean appetizers will be served.
sijo reading | art exhibit | location | reservations